Harmonic Gearhead® Servo Mount Gearboxes
Quick Connect® coupling enables our gearboxes to connect easily to any servo motor. They are an ideal solution when using a servomotor. Harmonic Drive offers easy-to-connect gearheads with a range of gear ratios and torque capacities. Our Quick Connect® gearheads are available as planetary gearheads or harmonic gearheads.
Harmonic Planetary® (ratios 3:1 to 50:1)
Harmonic Drive LLC offers a range of Harmonic Planetary® gearheads. HPN-L Face-Mount value series is our newest line of planetary gearboxes and offer affordable pricing with short lead times. Plus, they are a drop-in replacement for many popular models. HPG (standard torque), HPG (standard torque with helical gearing) and HPGP (high torque with helical gearing) gearheads offer precision and low backlash (standard: < 3-arc-min, optional: <1 arc-min), and HPG is available in 3 sizes as a right angle configuration.
Harmonic Drive® (ratios 50:1 to 160:1)
CSF-GH and CSG-GH Quick Connect® gearheads with zero-backlash Harmonic Drive® gearing utilize our proprietary S tooth profile and provide high precision positioning (repeatability ±4 to ±10 arc-sec).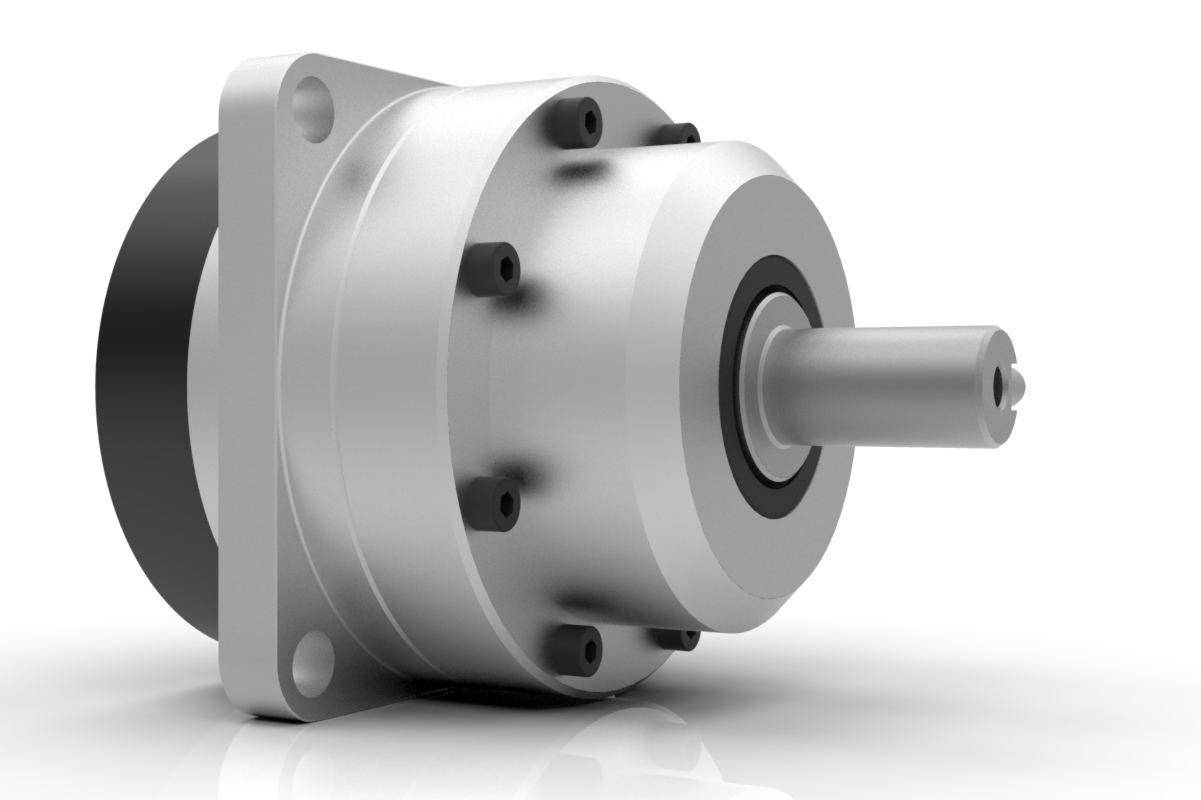 Precision, Harmonic Planetary® Gear Unit with an Input Shaft and <3 arc-min Backlash